Exercise Routines For People With Hypertension
Hypertension has always been considered as a "silent killer". In fact, it's a condition that affects 30% of Americans (ages 30 to 69 years old) and a leading cause of death in the country (up to 60,000 fatalities every year) up to this day.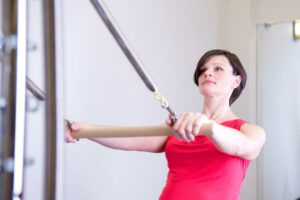 Luckily, proper diet and exercise have been proven to be effective natural remedies for decreasing the risk of hypertension. And if you want to start a habit of exercising to lower blood pressure and increase energy today, then you've come to the right place.
Learn more as we are going to provide some exercise routines for people with hypertension and get to know more about the kind of workouts that you can do safely and effectively.
Pre-Exercise Tips
If you're not really active now, we strongly recommend that you consult with your doctor first. Engaging in physical activities such as exercise can be a drastic lifestyle change for you. And you need to make sure that your body is ready to handle the positive changes that you are going to make.
Moreover, having a medical checkup will also give you an idea as to which exercises are best for your condition and which ones you should avoid to prevent fatigue, strain, and over exhaustion.
Which Kind Of Exercises Are Ideal For Individuals With Hypertension?
According to experts, here are the top 3 exercise routines for people with hypertension:
Stretching – This is the most basic exercise that you can do. Stretching helps in making your muscles flexible so you can move better during workout and avoid the possibility of getting injured.
Cardiovascular Training – This type of exercise does not only lower your blood pressure but it also makes your heart beat faster, and thus resulting in a stronger and healthier heart.
Some cardiovascular exercises that you can do are brisk walking, jogging, stationary or outdoor cycling, jumping ropes, swimming, high or low impact aerobics, and water aerobics.
Strength Training – This type of exercise burns more calories, which is also effective in losing weight (weight management). More importantly, strength training builds strong muscles, joints, and bones.
How To Pick The Right Exercise?
As previously mentioned, consulting a physician is the first step so you will be guided on the kind of exercise routines that you can do.
Then, then next thing that you have to do is as yourself these questions:
Which exercise is fun to do?
Which exercise can you do alone or with a group? (depending on your preference)
Which exercise can help reach your fitness goals (weight loss, muscle gain, or simply staying fit) aside from lowering your blood pressure?
Remember, making a decision to exercise is a step-by-step process. You may not see the results immediately, but rest assured that you'll notice a significant change in your blood pressure levels if you continue to exercise and be active.